Home
>> SIM Card Data Recovery Software
SIM Card Data Recovery Software
SIM Card Data Recovery Software recovers deleted or accidentally lost text messages (inbox, outbox, draft) and phone book contact numbers from your mobile phone SIM card. Software shows the details of your sim card and provides facility to generate the report in text format to view text messages and contact numbers for future reference.
SIM Card Retrieval tool provides full sim card information like SIM card Service provider name, Location, IMSI number and ICC-ID identification number printed inside cell phone sim card chip.
Software Features:
Recovers deleted messages and contact numbers from cell phone SIM card.
Retrieve all last dialed, fixed dialed number from mobile phone contact device.
Facilitate to generate report to view all save and deleted contact numbers and messages.
Provides full details of mobile phone SIM card including service provider name, location/manufacturer, card identification, IMSI number.
Supports SIM card of any country/network/location service provider.
Supports all PC/SC standards or Phoenix standard sim card reader used to connect the sim card with your computer.
SIM Card Data Recovery Software Screenshots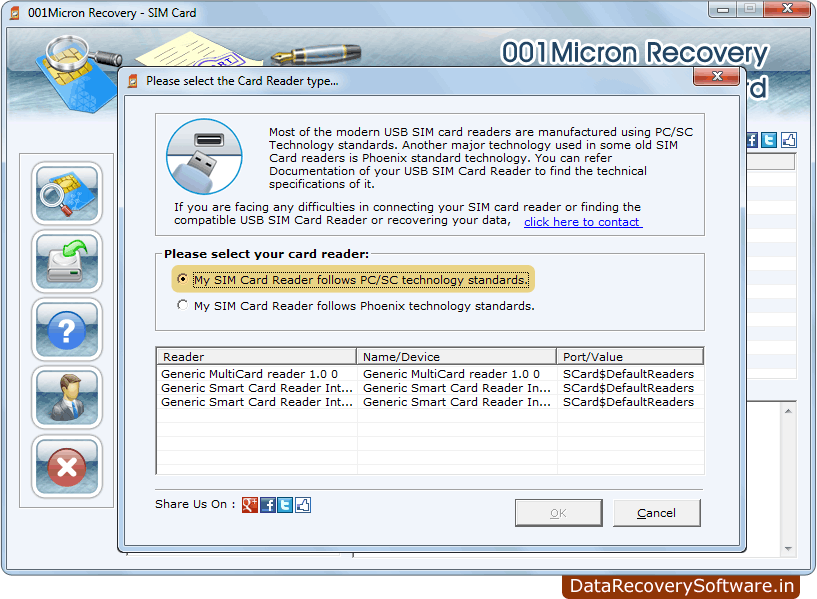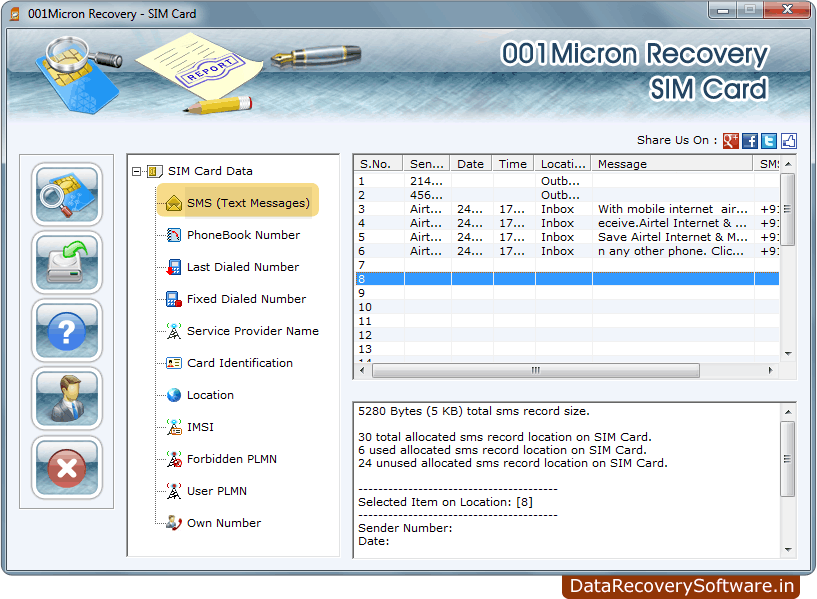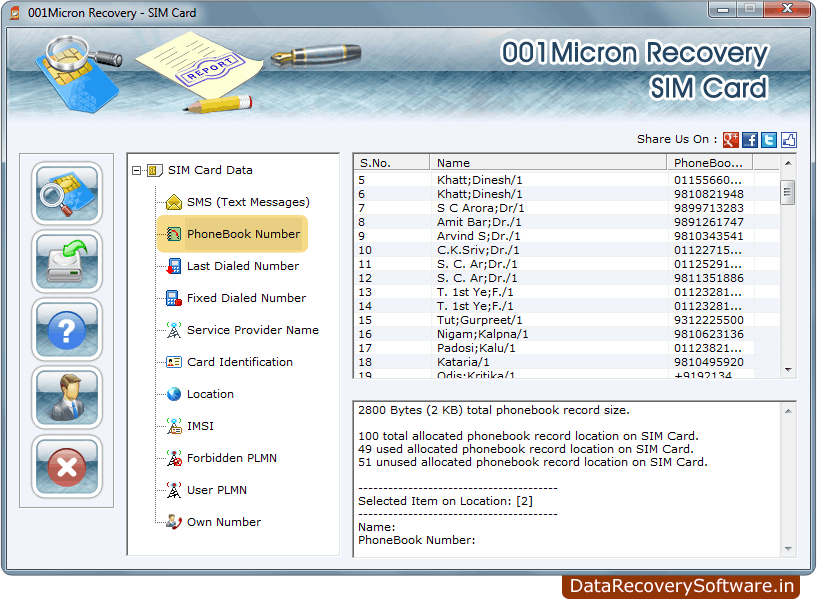 Note:
Please remember that you need USB SIM Card reader (any PC/SC Standards or Phoenix Standards based Reader) to use our software to recover data from SIM card. If you are not able to find any compatible SIM card reader, Please feel free to contact us to get the information of manufacturers, who can make it available to you in very short time.